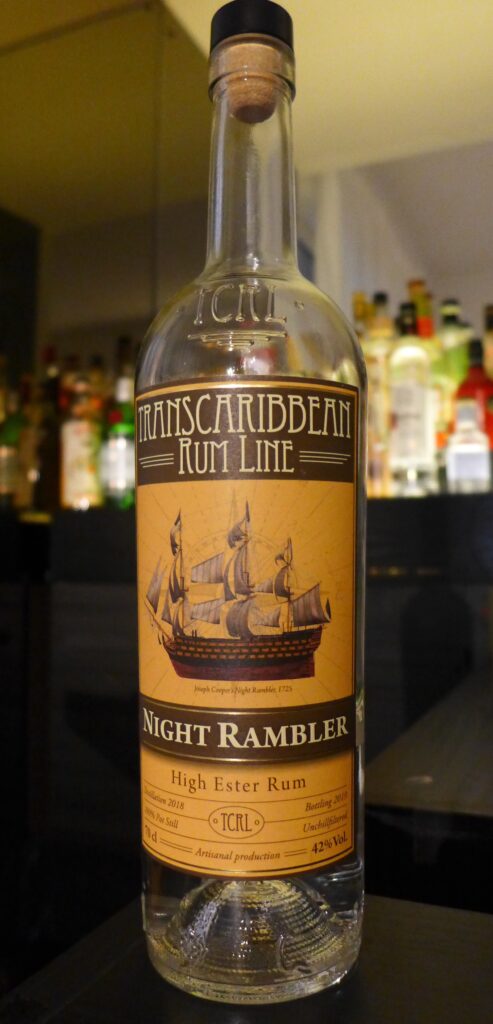 Admittedly, unaged rum is not the most sought after category for today's rum enthusiasts. Rhum agricole aside, there is still a broad market, from rum of unknown origin on the lower scale, right up to wonderful bottlings that are usually a bit too expensive. (Just think about Habitation Velier Savanna HERR or Mhoba Select white.) In a drink, they can shine and show off their superior quality over the lower scale offerings. But, for not bearing the risk of cask ageing, it is hard to argue that an unaged rum of around 50 euros belongs in your private backbar.
2018 saw the introduction of a broadly praised bottling: Veritas (or Probitas in the US). A blend of mainly Foursquare's coffey still, with a small part from Hampden's double retort still, that was allowed to cask mature for two years in ex-bourbon casks.
Many regard Veritas the best 'white' rum on the market. (being not technically unaged) With a price of around 30 euro it sets itself on the higher half of today's price range for this type of rum without overstretching the possible.
Last year saw the first major release of the 2017 established strategic partnership of LMDW and Velier under the new label La Maison & Velier. Here, we saw the extension of the well known Transcontinental Rum Line: Sailing as part of the Transcaribbean Rum Line todays rum is offered.
Night Rambler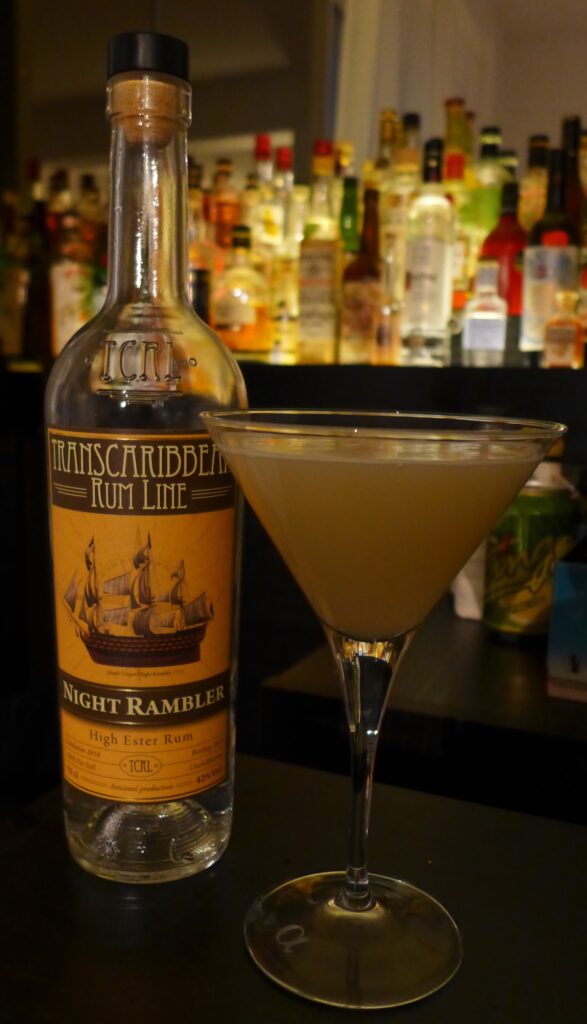 Night Rambler is an unaged blend sourced from Haiti and Jamaica. Even though it is not declared, it is reasonable to believe that those spirits are Clairin and Hampden rum, given the access that Velier has to them. Tasting the rum confirms this guess:
Nose: At first there are strong notes of grass and vegetable fields, complimented by olive brine. Some fermented apples join the initial nosing. Given some time, pineapple and the Hampden typical glue come forward. The nose always stays complex and moves between the aromas. The Clairin dominates the bouquet which reminds me of Clairin Casimir and sometimes of Vaval. The vegetable field certainly is ever so present in the Casimir.
Palate: The jamaican part is able to clear some ground here; overripe Pineapple and rotten strawberries come through in the larger taste of Glue and olive brine. Sometimes there is a hint of spices. With the finish comes a slightly salty smokiness. Here we find typical notes from Hampden and the Velier Clairins: Olive brine, spice, glue and a lots of ester. It is a fantastic finish that is very long. Night Rambler is a full bodied rum which does not feel like it has 42% abv.
Naturally, I had to compare it to the Veritas. Do not get me wrong: Veritas is not a bad rum, not at all. It is a well made rum, that makes a really decent daiquiri that really benefits from it's 47% abv. It has no off notes and puts more aroma in the drink than most standard offerings. But compared to Night Rambler it comes down to suffer from its high column still content that can leave it almost one-dimensional and with less body.
The Night Rambler daiquiri is far more complex, and, if you like ester, much richer. Despite the lower abv, it does neither miss alcohol or body. Night Rambler is as of now my favourite daiquiri and I go through bottles faster than I care to admit.
In short: I love this rum. When LMDW had a sale on it, I bought it by the case. For its standard price of around 20 euro, it is a no-brainer to recommend and well worth the effort to source it.
(85/100)
sources:
http://www.velier.it/news/view/veritas-il-miglior-rum-bianco-al-mondo